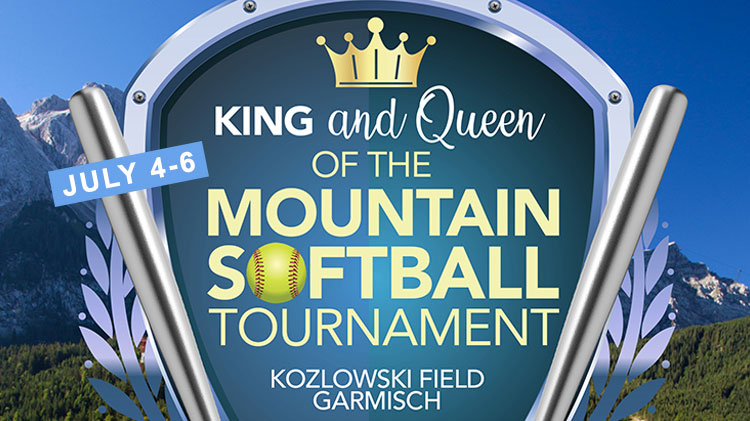 King of the Mountain Softball Tournament
Date: Jul 4 2019 - Jul 6 2019
Mueller Fitness Center - Sheridan Kaserne B119 Google Map
Join us for the 2019 King and Queen of the Mountain Tournament!
This is an open invitational at $325 per team with triple elimination according to ASA Rules Tournament. The tournament will take place on the Kozlowski Field in Garmisch.
Registration is open to the first eight men's teams and four women's teams to register.
All ID cardholders 18 and over invited to participate.
Event Sponsored by
No Federal, DOD or Army endorsement implied.
Registration Info
Registration deadline is June 20.
For more information, contact the Mueller Fitness Center at B119.
Contact