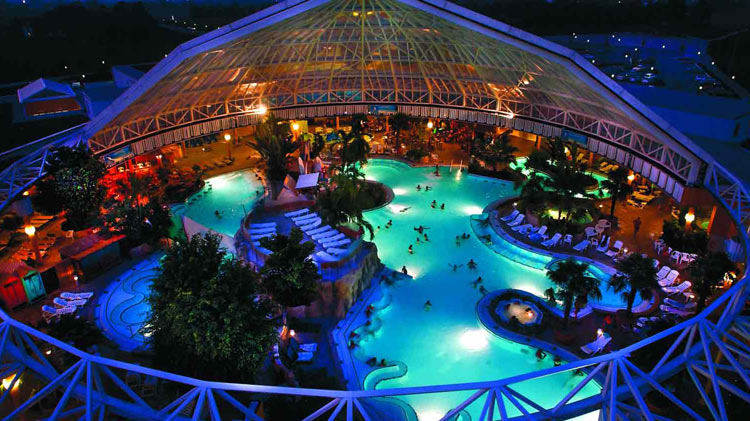 Therme Erding - "Water Works"
Date: Sep 9, 12 a.m. - 11:59 p.m.
Therme Erding is the largest spa in Europe! Ever since Texaco went drilling for oil in Erding and discovered geo-thermal hot water instead, this town has become a destination for people who just want to enjoy the most relaxing day that they have ever experienced. The park has fourteen water slides (some of them longer than three American football fields), twenty-five saunas differing in temperature and humidity, massages, relaxation areas and pools of every description. Transportation included. Spa entry not included.
Cost
$15/person
Transportation included, spa entry not included