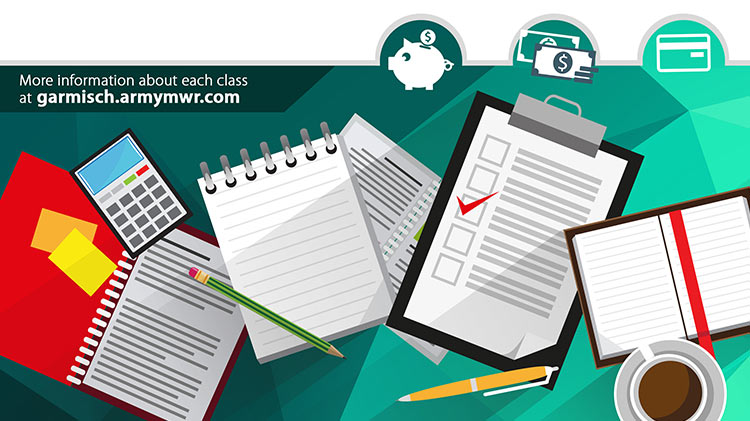 Thrift Savings Plan (TSP) Basics
Note: This event has already passed.
Date: Jun 13 2019, 9 a.m. - 10 a.m.
Army Community Service (ACS) - Conference Room, B203, Room 106 Google Map
Learn how the TSP works, how to contribute and withdraw funds, the process of integrating it with the Blended Retirement System (BRS) and how to see what funds are currently available.
Check out the other classes in the series:
June 20 - Spending Plans Auto/Home buying
Learn how to develop your unique spending plan and factors to consider before making large purchases. This class will help you develop a travel budget so that you can explore Europe without compromising your long term financial goals.
June 27 - Investment Basics
Learn the difference between saving and investing and the importance of risk, diversification and understanding the different types of securities.
July 11 - TSP Advanced Strategies
Learn about TSP life cycle funds. Choosing your own asset allocation and time frame for making adjustment to the portfolio risk.
July 18 - Advanced Investing
Learn about advanced investment products including ETF, Real Estate, Options, sector investing, pros and cons of individual stocks and Mutual Funds versus ETF.
July 25 - Family Financial Planning
Learn about life insurance, saving for education and finding a balance between long and short term savings.
Robert Spinelli, CFP® Personal Financial Counselor - USAG Bavaria, Garmisch
Bob Spinelli retired from the military and is a Certified Financial Planner® with over 20 years experience in investment management experience. He managed software providing stock quotations to nationwide stock brokerage firms, managed options and equity trading platforms while with Merrill Lynch and worked with high net worth clients at a planning firm. For the past five years, he has been providing financial counseling as a Personal Financial Counselor to military families.